OK, kids, what should we hash out today? What news deserves extensive debate? What world event needs to be bandied about to discern its ultimate implications for mankind…?
Anyone?
Right, it's the weekend. It's time to have fun, not time to get bogged down on weighty issues that may just cast a pall on what otherwise could be a most excellent weekend.
So, let's play "Celebrity Headlines," a game in which we'll provide you with a headline from the past week along with some appropriate commentary, and you get to decide whether the headline is real or a fake one made up by the cunning minds here at Hash It Out!
Ready? Here we go (answers at the end):
1. Ed Sheeran Accidentally Poops His Pants During Concert, Says He Farts "All the Time on Stage"
Eww!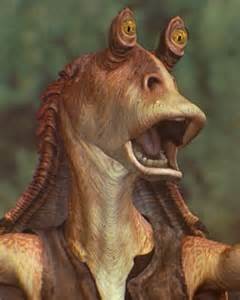 2. "Star Wars Shocker: Michael Jackson Wanted to Play Jar Jar Binks"
Now that figures. 
3. "Costume Maker Ringing Up Big Sales of 'The Donald' Oversize Toupee"
We guess it matches his oversize ego.
4. "Miley Cyrus Waxes Her Armpits, Turns Remnants Into a Wig"
OK….
5. "Ashley Madison Hackers Threaten to Release Names of Congressional Cheaters"
A politician cheating on his spouse? Never….
6. "Justin Bieber Called Cody Simpson a 'F—king Idiot' for Posting Video Showing a Pipe."
Yeah, like Justin's the smartest kid on the block.
7. Michelle Obama Talks Education, Says She Can't Be First Lady Alone"
Huh?
8. "Hugh Hefner Calls Caitlyn Jenner a Fraud, Claims Jenner Bedded Hundreds at Playboy Mansion"
Hugh would know. 
9. "Joe Biden Injured After Playing With His Dog, Vice President Seen With Facial Bruise"
Shouldn't he be like cutting ribbons or greeting third-rate world leaders, or something? 
10. "Prince Philip Asks Women at Community Center, "Who Do You Sponge Off?"
Was the Duke of Edinburgh purposely trying to pull off a double entendre? 
And the answers are:
1. True. We don't know why, but the MTV Video Music Award-nominee decided to wax poetic about his proclivity for farting and "sharting" on stage during an interview this week.
2.True. And like we said, "that figures."
3. False. But it certainly could come true as we near Halloween.
4. True. No comment!
5. False. But there just has to be a dozen or so Congressmen among the more than 37 million members registered to the infidelity inducing website.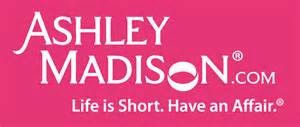 6. True. And smoking that stuff tends to turn some people into idiots, at least temporarily.
7. True. Does this mean President Obama is a member of Ashley Madison, too?
8. False. The Hef isn't known for outing people who have fun at his crib.
9. True. Must be a slow week in DC.
10. True. His Royal Highness and husband of Queen Elizabeth the II is 94 years old, and certainly can be forgiven the occasional gaffe.
So, how'd you do? Are you a "Celebrity Headlines" ace, or do you need to spend a bit more time reading E-Online,  Hello, or US?
–M.J. Moye
Comments
comments