—April 12, 2016
OK, kids, it was a slow Monday with little news of note worth hashing out, but given that we're here to specifically hash things out, we'd best explore the news to determine which stories might challenge our intellect and serve as good vehicles for the sake of heated, yet cordial, debate.
So Hash It Out: Is the proposed sentence for Dennis Hastert ludicrous; is Father John Misty creepy; are Millennials ridiculously spoiled; is Janet Jackson pregnant or just getting more "work;" is Speith's back-nine melt-down the "most epic" Masters' fail; is that rescue of stranded sailors in the Pacific a classic cliche; is Caitlyn Jenner's "gender-free orgasm" already more information than you want to know; and, which of these stories is most worthy of debate?
Former House Speaker Dennis Hastert Abused Four Teenagers, Prosecutors Say
Federal prosecutors on Friday disclosed that the former speaker of the U.S. House of Representatives, and second-in-line for the U.S. Presidency from 1999 to 2007, paid $3.5 million in hush money to a man whom Hastert had sexually abused when the victim was 14 years old. The filing, which details the government's charges against Hastert for breaking banking laws, describes ongoing sexual abuse committed by Hastert against at least four boys while he worked as a wrestling coach in an Illinois high school prior to entering politics. The prosecutors are seeking a sentence of up to six months in prison.
WTF! Six months? And why is he only charged with some obscure banking rules crime? Where are the charges for child molestation? Does this mark yet another instance in which the rich and powerful get a wrist slapping for grievous crimes?
Father John Misty Took Acid at a Taylor Swift Concert: "She Was Dangerous," "Impregnated My Soul"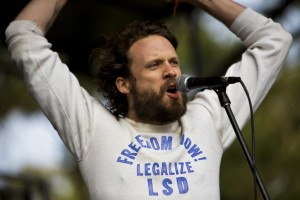 The indie rocker detailed to Rolling Stone magazine how a "hero's dose" of LSD make him experience a Taylor Swift concert "like an eight-year-old girl—as much as that's possible for a 35-year-old man." He further went on to describe the experience as "holy," "psychedelic," and that Taylor had "completely impregnated [his] dilated soul with her ideology."
No word on what Taylor might think about her alleged impregnating of his soul, but don't you think a 35-year-old dropping acid amongst a crowd of teenagers is a bit creepy?
Millennials Expect Their Parents to Help Them Buy Houses
According to a recent report from Bank of America, 66 percent of homebuyers aged 18 to 34 expect assistance from their parents in buying their first home, with such assistance including everything from the down payment, muscle for the actual move, and help with monthly mortgage payments.
Yeah, and the Millennial's parents expect their kids to help them change their adult diapers when age-related incontinence sets in.
Janet Jackson's 'Unbreakable World Tour' Delayed Until 2017
Janet Jackson's "Unbreakable World Tour" has apparently broken down, as the second leg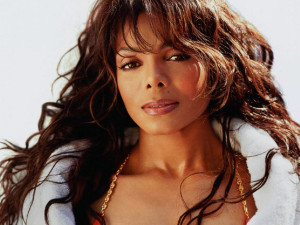 of the tour is being postponed until 2017, according to Tweets from the singer and other sources. The singer Tweeted that postponement was due in part to "planning [her] family," and because her doctors advised her that she should rest. While the 49-year-old pop diva hasn't announced a pregnancy, fans and the tabloid media are convinced she must be pregnant.
Given recent photographs, we're wondering whether she's just following in her brother's footsteps, and too busy with "cosmetic work" to engage in touring.
Spieth's Masters Disaster: The Ultimate Choke?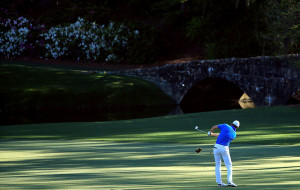 Jordan Spieth looked like he was heading for a repeat win of the Masters Tournament this past weekend, leading with a seven under par going into the 10th hole, but then the golf gods intervened and in three holes dropped him six shots, with a double-dunking quadruple bogey on the number 12 hole.
For most golfers Spieth's back-nine performance—despite the particularly ugly quad-bogie—would mark a good nine-hole round. For Spieth, though, does this mean he's been scarred for life with one of the Masters tournaments' most epic fails?
Men Rescued from Remote Pacific Island After Spelling "Help" in Palm Fronds
Three sailors who had been stranded on a remote Pacific Island were rescued after using palm fronds to spell "help" in the sand.
Sounds like a cliche—Nevertheless, shouldn't they have spelled out "SOS?" 
OMG! Caitlyn Jenner Learns How to Have a "Gender-Free Orgasm" 
This story details how the former Bruce attended a workshop designed to teach people how to have an orgasm without their genitals. The workshop leader had the group members lie down on the ground and "imagine an orgy," and then "respond to what they were feeling by making sounds…."
Yeah, probably already more than you want to know? 
—M.J. Moye
Comments
comments