The U.S. Presidential election is more than a year away, and yet the media has all but narrowed down the number of potential candidates to a dozen Republicans and a small handful of Democrats. As it stands today the Republican field is being led by a bombastic, P.T. Barnum-wanna-be style billionaire, who, it must be admitted, is mildly amusing. Leading the Democratic side is a career politician who has been pining for the White House since she was evicted from it in 1998.
Most political pundits think that P.T. Trump will eventually fall by the wayside, leaving us a Republican candidate choice of milquetoast or extreme-right-wing fervor. Meanwhile, it would appear that the former White House matron, despite her wayward emails (yawn!), will remain the top Democratic contender.
There is little doubt that Americans, whether on the right or on the left, want "change," but, from all indications from the media our choices for finding this "change" are extremely limited. So, suck it up and follow the mainstream candidates as offered by the press.
Or not….
What the media isn't telling you is that there are, in fact, more than 1,000 candidates vying for residency in that big white house in Washington.
That's right, 1,205 (as of September 30) of your fellow Americans have officially registered with the Federal Election Commission as candidates in the 2016 national election for President of the United States of America. These are candidates who have already received contributions or made expenditures of more than $5,000 toward their candidacy, and have followed other requirements (such as filling out the correct bureaucratic forms) of the Federal Elections Campaign Act.
And you thought that your choices were limited to the usual suspects….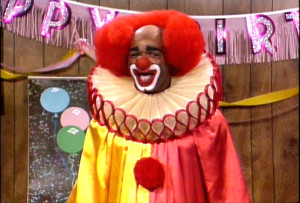 In the interest of fairness that is so obviously lacking within the mainstream media, Hash it Out! is offering you, the public, a glimpse of these candidates so that you can expand your horizons and perhaps truly find the political "change" you seek. While we would like to give "equal time" to all 1,205 candidates, our space here is limited, and thus, for this initial blog on these unsung candidates for potential change, we can only profile a few.
Take this knowledge and run with it….
KC Matzo Balls Hailing from Des Moines, candidate Balls registered as an independent on September 21, and designated (as required by federal election law) "Misfits of Absence Kognitive Creations" as his principal campaign committee.
Lesale Venomancer Deathbringer No less intriguing than the above-mentioned candidate Balls, candidate Deathbringer registered for the Green Party and designated "Plague Wards for Venomancer As President" as his principal campaign committee. The candidate's listed residency was presented as Jidi Isle, AS, but we're a bit unsure as to what state "AS" designates. The campaign committee, though, is located in "The Dire Side of the Map," FL just in case you're considering a campaign donation.
Paul Palumbo "ME" party candidate Palumbo of Stonington, CT has impressed us with his honesty. In a statement accompanying his registration form he states: "HONESTLY Pledge to do what's best for ME. No one else, just ME. No other candidate will admit that and be honest about their intentions. I'm the HONESTY candidate. Whatever is best for ME is what I pledge to accomplish to the best of my ability if elected. If anything I accomplish helps anyone else it will be strictly coincidental based on factors they may have in common with ME. I am truly HONEST. No other candidate is and none will admit they have self motivated egocentric selfish intentions disguised as helping others."
Refreshing…. 
White Lightening Registering from Pittsburgh on behalf of the "Guns and Dope" party, we assume that his party's moniker pretty much sums up the candidate's platform in full.
William Knox Richardson Well it figures that this Las Vegas-based candidate's designated campaign committee is "Helluva Party."
Daniel Google Aguilar This candidate from Las Vegas claims on his registration form to be the founder of Google, but the most noteworthy Daniel Aguiliar we could find via "Google Search" was one wanted in 2010 by the El Paso Sheriff's Department for aggravated assault with a deadly weapon.
Remo Cutest Dog Ever Mini Schnauzer We believe that this candidate, hailing from "In Your Yard," TX, and running as a member of the "Dog" party, is attempting to make a political statement–perhaps something along the lines of how American politics has gone to the dogs?
Mr. Ronald Reagan's Ghost We're not sure why the Ghost of Ronnie decided to haunt Rochester, MN, but we're fairly certain that he definitely has the ability to pull in some votes.
Taylor Swift That's right, the pop star phenom is apparently throwing her hat into the ring. Mind you, we didn't realize that Taylor lived in Washington, DC. We were also a bit confused by five pages of supplementary documents accompanying an amended Statement of Candidacy filed by a Roland Jackson, apparently on behalf of Taylor; however, there seems to have been problems with the original filing. Part of this new documentation appears to be a request to the Federal Election Committee to communicate with the campaign committee by email, as Taylor and the committee are quite busy with her current tour, and might be unable to receive other forms of communication.
Little doubt that Taylor can capture large swaths of the youth vote….
OK, kids, we're running out of time and space, but trust that we've given you some options to consider and "hash out" while seeking that sought after "change" in American politics. Stay tuned, because we'll be examining some of the other candidates for you to "Hash it Out" in a future blog, and perhaps even delve deeper into these candidate's party platforms.
–M.J. Moye
Comments
comments