A 22-year-old college student gave her generation of fellow Millennials a potential black eye this week after blaming her parents for her own mismanagement of a $90,000 college fund, during a series of interviews on a popular syndicated radio show. The student's self-induced predicament and self-entitled responses on the causes of the predicament and potential methods for alleviating it, enraged listeners in the 11 states where "The Bert Show" is broadcast and is now enraging people nationwide as details of the interviews hit the national wires this morning. To their credit, members of the Millennial Generation seem to be most strident in their public disdain for the spoiled brat of a student, through online commentary and on the Twittersphere.
The story of Kim (last name withheld undoubtedly to protect her poor parents from mortification) as told through four on-air interviews starts with her admitting that she had blown part of a $90,000 college fund given to her by her grandparents on clothes and a European vacation. Tuition for her last year is coming due and she is short $10,000 for the first semester and has no money for the sec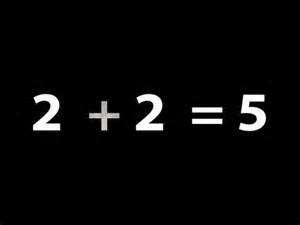 ond semester. Kim expresses no remorse for her spendthrift ways, and justifies the European vacation as "part of her education." She also tries to ascribe blame to her parents, saying, "Maybe they should have taught me to budget or something."
In the second interview, after Kim followed The Bert Show hosts' recommendation to confess to her parents," she expresses anger at her parents for their failure to come to her aid. "They said there was nothing they could do for me," Kim says with incredulity in her voice. She goes on to say that her parents are not being honest because "my dad has worked for like a million years and they have a retirement account."
In this and in the subsequent interview, Kim expresses consternation that she may have to apply for a loan, and totally balks at the suggestion that perhaps she should consider part-time work. "I have to go inside a bank to get a loan," because it can't be done online, she notes, adding, "how am I supposed to do that?"
Of course, this leads the radio show hosts to question exactly what Kim might have been learning in college, and in a later segment one of the hosts questions whether Kim learned enough in college to figure out how to use the bank's revolving door.
As for the concept of getting a part-time job, Kim says that would be "embarrassing," and was quite emphatic in exclaiming that she never planned to have to work through college. In the last interview Kim explains that she is being forced to get a part-time job because it's the only way her parents will agree to co-sign a loan that will pay for her last year. "I know they're trying to teach me a lesson and blah, blah, blah and character building but, like, I hope they realize how work could have a negative effect on my grades and as a person."
At this juncture we'll throw in a few invectives and other commentary from Kim's peers posted on online message boards and Twitter:
"I'm a Millennial [and] this girl makes me want to throw up. She personifies the whiny and entitled stereotypes that I absolutely hate about my generation."
"Please don't let this girl define my generation. There are many like her, but most are not."
"I despise this girl."
While Kim got the loan, we're not sure whether she ever got a job, as she ended the interviews by nothing that job hunting was so hard. "I'm calling places, but because I don't have a job history, I'm back at square one," she says, adding that she doesn't know if she's going to be able to actually get a job.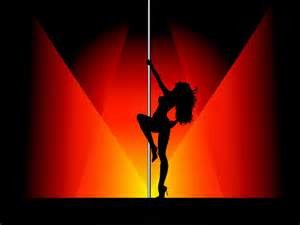 Well, from what we know about this 22-year-old, we wouldn't hire her to do anything. Perhaps she'll need to take the advice from one of The Bert Show co-hosts, who said it might be "time to hit the pole!"
To hear all four interviews, go to: The Bert Show-dot-com.
–M.J. Moye
Comments
comments