If political endorsements were the key to getting elected as President of the United States of America, then based on the number of endorsement to the various candidates to date, Hillary Clinton and Bernie Sanders are close contenders for the office. Both candidates have more endorsements than all the other candidates combined, and each has at least double (and in most cases more than quintuple) the endorsements of any Republican candidate.
But what is the value of these endorsements? Hillary by far leads the endorsement race by the number of current and former politicians and federal and state officials. However, much like Dan Quayle (who's that, you ask?) can't spell potato, the average American can hardly name their own U.S. congressional representatives, let alone knows the thousands of other current and former political movers and shakers.
Thus, the fact that Tom Vilsack, Gene Green and Kay Hagan (U.S. Secretary of Agriculture, U.S. Congressman from Texas, and former U.S. Senator from North Carolina, respectively) have endorsed Hillary for president, is pretty much meaningless to the vast majority of the electorate.
However, should the endorsement come from a celebrity—whether through music, acting, sports, or just being famous—might that be more valuable? The fact that Sheldon Whitehouse (U.S. Senator from Rhode Island) has endorsed Hillary might not lead many voters to think along the lines of, Gee, Sheldon's pulling for Hillary, therefore she's got my vote. But let's say Kim Kardashian endorses her? The potential voters from her endorsement could be legion. Of course, this begs the question as to how many Kardashian fans might actually have the intellectual acumen that would encourage the possible casting of a vote.
Therefore, dear reader, we're asking you to hash out which celebrity endorsement might garner the most votes for each of the candidates. We're going to give three randomly selected celebrity endorsers for each of the leading candidates, and you get to decide which candidate will rake in the most votes based on those endorsements. Please note that for some candidates the number of celebrity endorsers provides slim pickings, but we've done our best to at least ensure that all endorsers might have some name recognition.  Here goes:
Hillary Clinton
Snoop Dogg—Internationally renowned rap star, actor, promotor of blunts, and self-proclaimed pimp.
Larry Flynt— purveyor of porn, founder of Hustler magazine and defender of free speech (bonus points perhaps?: played by Woody Harrelson in the Oscar-nominated biopic film).
Kim Kardashian—Speak of the devil….
Donald Trump
Dennis Rodman—Award-winning former NBA player, professional wrestler, promoter of hair dyes and friend of North Korea head honcho Kim Jong-un.
Tila Tequila—Model, Centerfold, MTV star, love/sex guru, and part-time singer and author of "Being the Life of the Party".
Lou Ferrigno—Bodybuilder, actor and Incredible Hulk.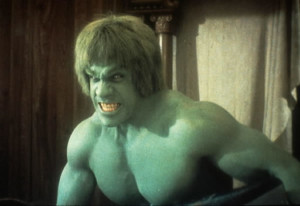 Bernie Sanders
Tommy Chong—Comedian, actor, long-term proponent of marijuana legalization, and "Dancing with the Stars" contestant.
Ronda Rousey—Olympic Medal winner, former UFC champion, actress, and Sports Illustrated swimsuit model.
Lady Bunny—Drag Queen, Nightclub DJ, singer, actress and founder of "Wigstock."
Jeb Bush
Toby Keith—Award-winning country music star and part-time actor.
Brady Quinn—Former NFL quarterback and part-time NFL game analyst (remember, "slim pickings").
Barbara Bush—Most everybody's favorite former "First Lady," prototypical grandmother
and matron of the Bush clan (isn't she like 104-years-old, or something like that?).
Ted Cruze
James Woods—Academy Award nominated actor
Rush Limbaugh—Conservative radio host and prescription drug aficionado.
Phil Robertson—Professional hunter, "duck call" inventor, star of reality TV show "Duck Dynasty" (yeah, "slim pickings").
Marco Rubio
Rick Harrison—Pawnbroker, reality TV star on the show "Pawn Stars."
Babyface—Grammy Award-winning R&B musician and singer-songwriter.
Jenna Jameson—Award-winning former porn star and author of best-selling autobiography, "How to Make Love Like a Porn Star: A Cautionary Tale."
Ben Carson
Mickey Rourke—Academy Award-nominated actor and part-time boxer.
Richard Petty—Seven-time NASCAR Champion
Vitor Belfort—Former UFC and Cage Rage champion (we were a bit surprised by the number of politically active fighters we've seen on the endorsement lists).
And while there are other candidates sill in the running, due to extremely "slim pickings" and not wanting to cause said remaining candidates any embarrassment, we're going to stop here.
So, Hash-It-Out!, based on these endorsements, who'd rake in the most votes?
—M.J. Moye 
Comments
comments